ShakesBEER Takes on Politics!
Romp through Hell's Kitchen as our ShakesBEEReans take on
some of the great political scenes of classical theatre.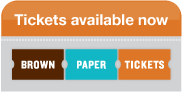 Three chances to join in the fun
SATURDAYS, September 15, 22, & 29
3:00-6:00 PM
Starting Bar
Jasper's Taphouse, 961 Ninth Ave
STARRING: Joel Oramas, Ariel Neema Blake, Giordano Cruz, Cherrye J. Davis, Julie DeLaurier, Kelly M. Johnston, Kim Krane, Chris White, and Cody LeRoy Wilson
DIRECTORS: Katie Kay Chelena, Brian Demar Jones, Cristina Lundy, and Ross Williams
PRODUCERS: Kim Krane and Cristina Lundy
Thanks to Our Amazing Hosts!